Are you considering installing security screens in your Gold Coast home this year?
As one of the top security screens installers on the Gold Coast, we take a look at all things security screens.
Why Should you Get Crimsafe Security Screens?
Known as some of the best security screens on the market, here's why you should consider Crimsafe security screens on your Gold Coast home or business.
Toughness: They distinguish themselves by being tougher than the other doors. Their thicker mesh and novel screw-clap mechanism have been repeatedly demonstrated to be tougher and more difficult to breach.
Tensile Strength: A 304-grade tensile stainless-steel mesh is more difficult to cut or pierce. With a diameter of 0.9mm, it is up to 26% thicker in cross-section than most other competitive goods on the market.
Appearance: It is also visually appealing. The stainless-steel mesh screens provide maximum security without the prison-like appearance of bars or grilles. Their powder-coated mesh screens and frames have simple clean lines that are as appealing as the sense of security they provide.
Energy Efficient: They help to save energy. Glass windows and doors can contribute up to 40% of domestic heat gain/loss.
Corrosion Resistant: It is corrosion resistant. The security screens have been salt-spray tested for over 3000 hours, simulating 30 years of outside exposure, with no corrosion, loss of adhesion, or blistering.
Warranty: Crimsafe products come with a fantastic warranty of 10 years as standard.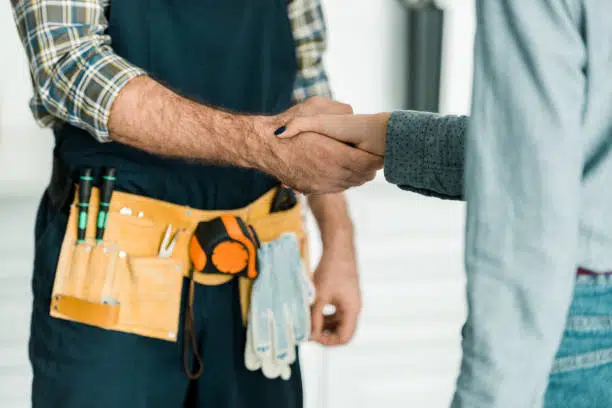 Choosing a Security Screens Installer on the Gold Coast
It's just as crucial to have your security screen installed professionally as it is to have them custom made to suit your home. You must be certain that the installer you select is capable of doing the task. Ensure that the following criteria are met:
Licenced: To install security screens in your state, you must have the appropriate licence. (QBCC – Queensland)
Install according to the guidelines: The Australian Standard for the Installation of Security Screen Doors and Window Grilles, AS5040, must be followed.
You must utilise a product that is compliant: Uses security screens that have been tested and meets AS5039, the Australian Standard for security screen doors and security window grilles.
Installing Crimsafe Screens
When it comes to installing Crimsafe screens, it is essential to choose an authorised manufacturer and installer. There are a lot of copycat products on the market but unfortunately they just don't meet the same standards as Crimsafe.
Securelux has is an authorised manufacturer and installer of Crimsafe screens, and has been servicing homes and businesses in the Brisbane and Gold Coast regions for over 40 years. We focus on providing custom fit, quality security options. Our team has extensive product knowledge as well as offering great customer service so we can meet your needs. Importantly for business and home owners, all our Crimsafe doors and window screens are custom built in our Brisbane factory. This ensures you get not only a locally made product, but customised security screens and doors to fit any style of property.
If you're looking to install security screens on your Gold Coast home or business, give us a call – we offer a free consultation, measure and quote to ensure you get the best product to suit your needs.