Security doors are an important part of any home or office. They are the first line of defense against intruders, and they are often the last thing someone sees before they leave.
There are a number of different types of security doors available on the market today, all with different levels of security. The most popular type is a metal security door, which can be either steel or aluminium. These doors offer high strength and durability without sacrificing aesthetics. They come in a variety of different styles and colours, which means that they can fit into any home or office setting.
Professional security door installations for Gold Coast homes is the best way to protect your home.
Two of the top products on the market today when it comes to security doors are Crimsafe and Prowler Proof. At Securelux we're proud to be authorised distributors for both of these amazing products, which offer security and safety, as well as aesthetics to homeowners across the Gold Coast.
What Happens During a Security Door Installation?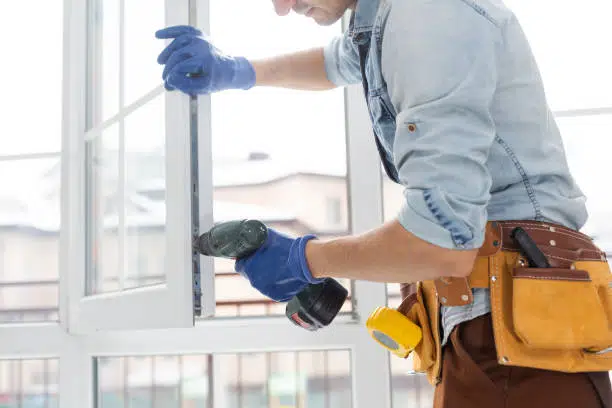 Before we answer that, we should step back to what happens prior to installation.
As our products are custom made to fit your property, before we even start producing your security doors, we'll visit and measure up the required doors.  This step is to ensure that all measurements taken during the quoting phase were correct.
From here, we'll go back to our warehouse in Brisbane, and our experienced team will start producing the security doors. Once completed, we'll line up a time to do the installation. When our installers arrive on site, they will do a final measure and install your security doors.
After installation, they will check that your doors are in place and locking correctly. They will then clean up and leave you to enjoy your new security doors.
Why the Heavy Duty Locking Mechanism?
We often get asked about why we recommend a heavy duty locking mechanism. The interlocking system is installed at the back of a sliding door to prevent an intruder from peeling the door off from the back in the lock position. We use these heavy duty locking mechanisms for all brands of security doors that we install.
A heavy duty locking mechanism leaves your home secure, and gives you the peace of mind tat your belongings will be safe when you aren't home.
Why Use Securelux for Security Door Installations
We've been installing security doors and screens in Brisbane and on the Gold Coast for over 40 years. Our products are manufactured right here in South East Queensland, using local staff. We also don't use contractors which means your install will be done to the highest of standards.
If you're looking for security door installation for the Gold Coast, give us a call to arrange a consultation and quote.