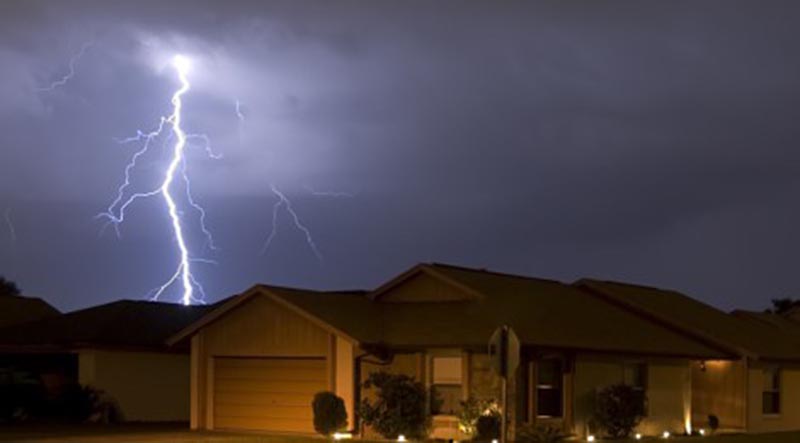 When you've lived in Brisbane for awhile, you come to expect summer storms rolling in every afternoon. But how to prevent damage to your security doors in Brisbane when those big storms come through?
Tips for Storm Protection
Remove any excess branches or trees
Something that often causes damage is falling trees and branches. If one of these happen to fall onto or through your screen doors, they are likely to do a fair amount of damage. Remove any branches that could come off in high winds and consider removing any trees that risk damaging your property.
Pack away any loose items
Pack away any loose items that could take flight in high winds. This includes children's toys, patio furniture, trampolines and more. While its unlikely you'll have a trampoline flying through your screen door in Brisbane, things like small kayaks and patio furniture can easily be moved around in the wind,
Ensure door locks securely
Making sure your door locks securely will help from keeping it flying open, as well as excess rattling. This is essential if you need to evacuate – your screens will not only act as protection to your door and windows, but also as a theft prevention if you need to stay away due to flooding.
Check attachments are in good repair
Check that your screen doors are secured correctly and that there is no rust or corrosion on the hinges which may cause the door to fall off in high winds.
If you don't already have security screens, or are thinking about upgrading, Crimsafe's security screen doors and windows help to provide a barrier from hail and other objects being blown around in the wind. If you live in an area that is of risk of flying debris during a storm, these security screens could save your windows from damage.
We understand that while you may love the summer storms rolling into Brisbane, your security doors and windows don't always agree – so make sure your property is protected with heavy duty, high quality stainless steel meshing for window and sliding security screens. Contact us for a free measure and quote on window screens and more!
Are you looking to add security doors to your Brisbane home? Call Securelux today for a free consultation.